Business without social media is unimaginable today. It includes platforms like Facebook, Instagram, LinkedIn, Pinterest, and others. In this article, we will talk specifically about the possibilities of Facebook because it is one of the most demanded social platforms in Georgia, along with Instagram (Instagram and Facebook are managed by the same platforms).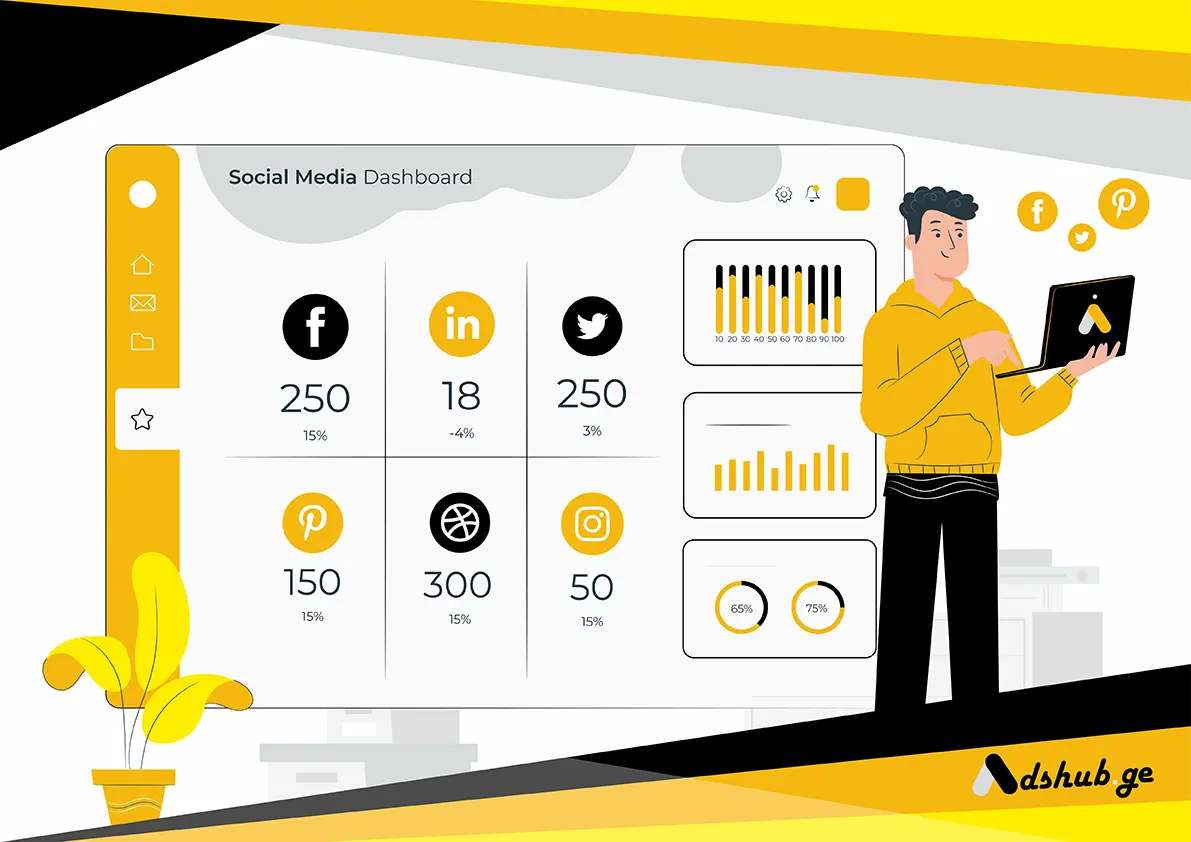 The role of Facebook in our lives and business activities.
Ordinary people use this platform for simple purposes: messaging, uploading images, understanding/sharing information, etc. And companies use Facebook to advertise their products.  This platform allows you to show your product only to your potential customers.
Conventionally, if you have a jewelry store and 80% of your customers are women, of course, it makes sense to show your ad to more women than men.  This platform allows you to do that.
In addition, you can define (what age, interest, aspirations, marital status, etc.) the person you want to see in your ad.  This guarantees that the advertising budget will be spent in a targeted and efficient manner.  This job is what a social marketing manager is for.  It provides an accurate analysis of your customers and product.  Facebook has an intelligent algorithm that knows precisely the interests and aspirations of its users.
It is also worth noting that Facebook's innovative algorithm remembers every user's activity on this platform.  It is thanks to this technology that the product is delivered to the target audience.  Let us consider some necessary means of effective advertising of the product.
FACEBOOK AD LIBRARY - Know your competitors
Facebook Ad Library is the space where you can see your competitors. Understanding how they advertise and which target audience they are targeting. You can also find out how successful they are in their field, etc. Studying competitors is necessary for the success of one's own business. The better you have reviewed and analyzed the market, the better you know what you have to improve, correct, and change in your own business.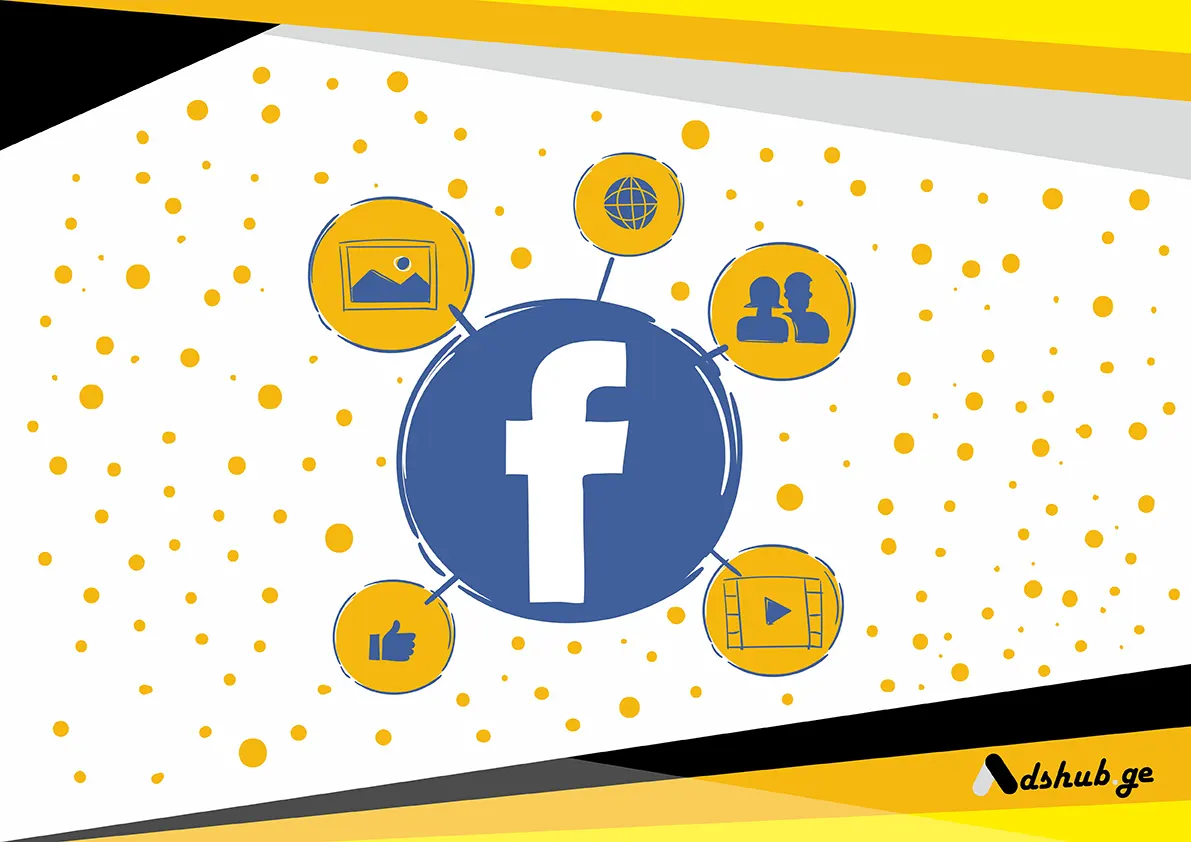 A/B testing - select effective content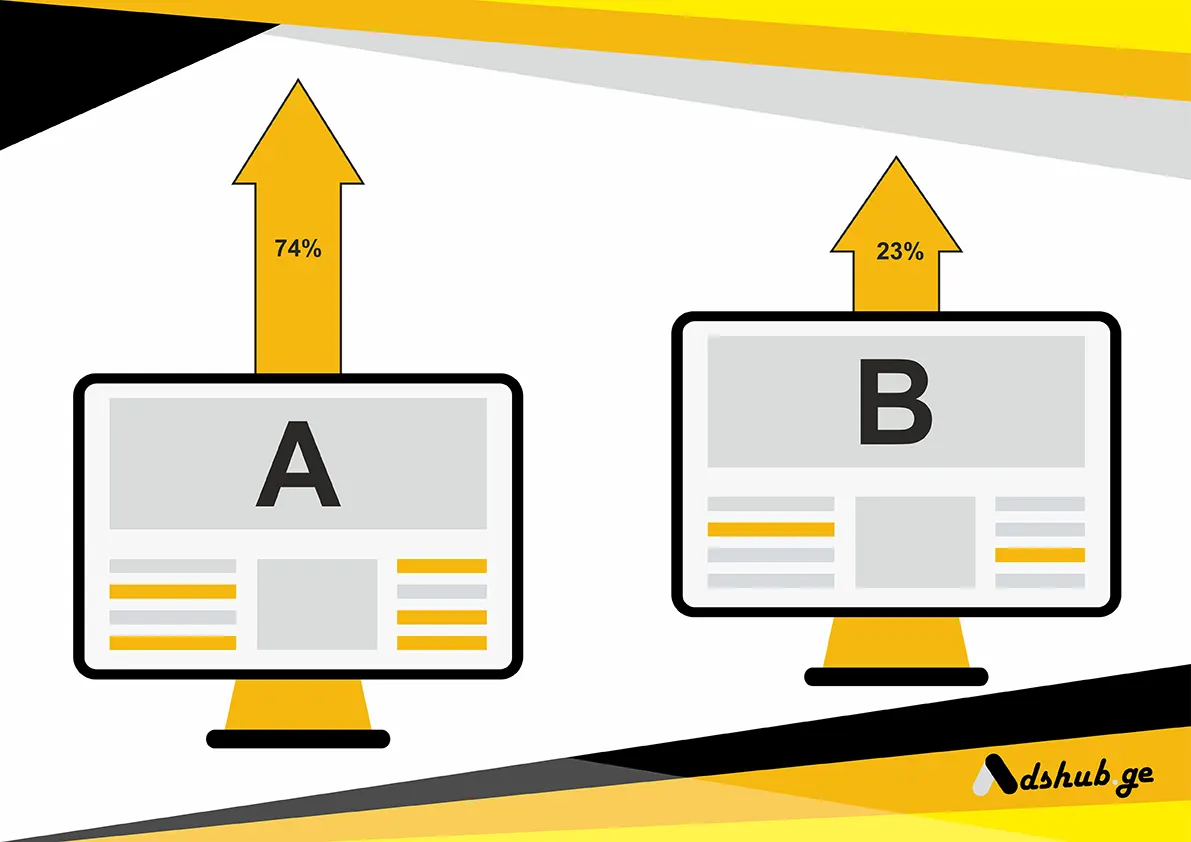 A/B testing is also a much-needed and valuable feature.  During the creation of product advertising, naturally, many ideas come to a person's head, and it is often difficult to determine correct advertising text, visuals, or advertising will appeal to consumers.  A/B testing exists precisely for this, which allows us to show all possible options to users, that is, to conduct a test and see exactly what post or visual they liked.
For example, a social media manager promotes a specific product.  The budget is determined and amounts to 200$.
He wrote three promotional texts and selected four possible images.  In the first stage, he will pay 50$ for advertising and run all possible combinations.  The remaining 150$ will be allocated to the winning advertising post in A/B testing, which users liked the most.  It is the best opportunity to spend your advertising budget effectively.  You pay for specific ads that you know your potential customers will appreciate.
RETARGETING - one step before buying the product
In social media, the so-called "retargeting." According to marketers, retargeting is one of the most effective opportunities, and consumers most often buy a particular product at this time.
Let's explore precisely what retargeting means.
When purchasing a product online, there have probably been times when you have not completed the purchase. You have put the product in the "cart," but for some reason, you have changed your mind. The algorithm sees all of this, which makes it possible to show your ad again, this time with a discount, to such customers who changed their mind about buying the product at the last moment, which is more likely to lead to an "action completion" or purchase of the product.
Based on the above, it is clear how important social media is for business success. Moreover, in the 21st century, it is unthinkable to have any activity without social media.