Adshub.ge offers website creation of any complexity and functionality.
Our experienced web designers, UX/UI specialists, web developers, SEOs, digital marketers and managers specialize in business websites creation. We will deliver you marketing and technology solutions to achieve your company's goals in the best way.
Build a professional website that will help your business growth. Digitize your business and increase sales.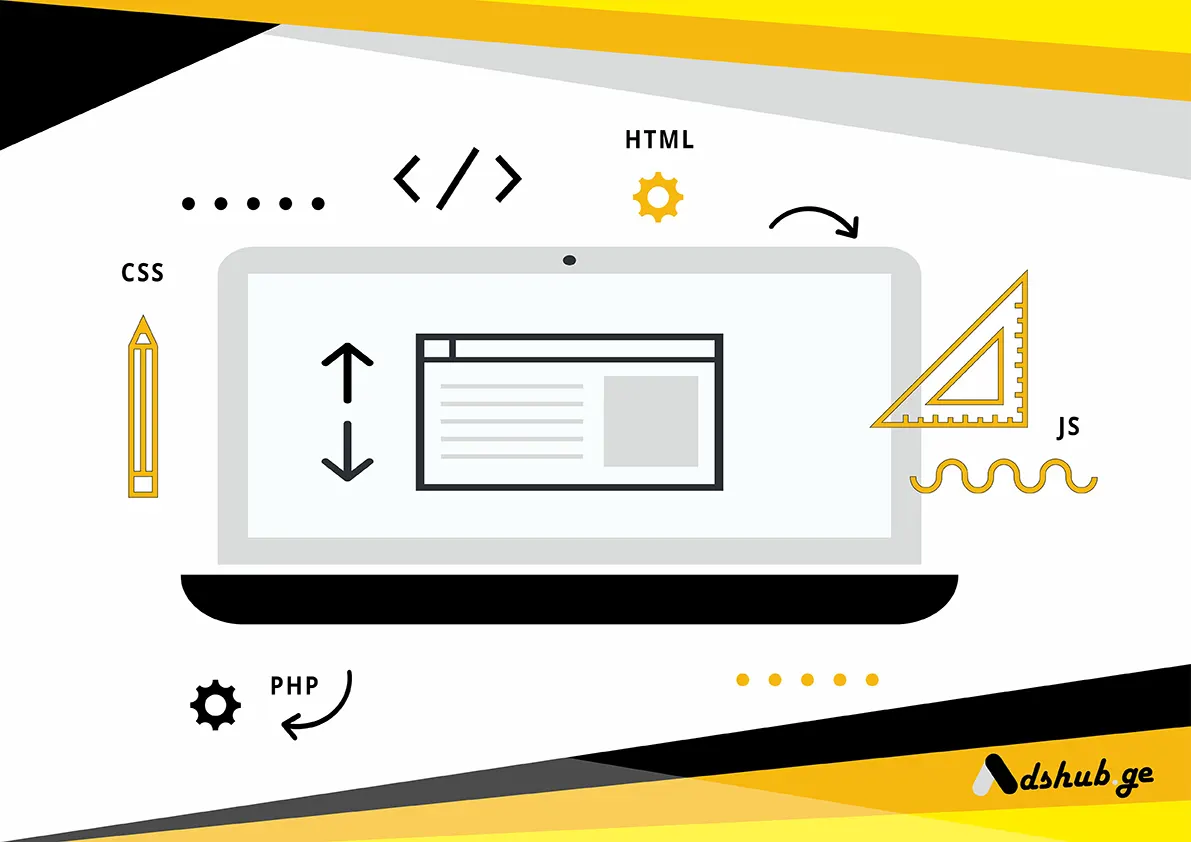 As you know, the main direction of our company's activity is digital marketing. What makes Adshub stand out in this direction is the fact that the websites created here are already adjusted to various search engines, which, of course, is included in the cost of building a website.
1. Developers who will create a website of any complexity and functionality for you and maintain all the functionality your business needs.
2. A search engine specialist who will work on adjusting your website to search engines before handing over the site.  You will receive a website with on-page SEO.
3. Copywriters who will work on editing the content on your website, both in terms of creative marketing and content search engine optimization.
4. A graphic designer to make your website visually appealing. It will help you create the site logo and visual content.
It is important to note that the Adshub.ge company offers hosting on European "Cloud Providers," which directly affects the proper and fast functioning of the website. Also, it is one of the essential factors in getting promoted to the top positions in the search engine and getting a large number of visitors to the site.